Local company offering free computer science classes for afterschool program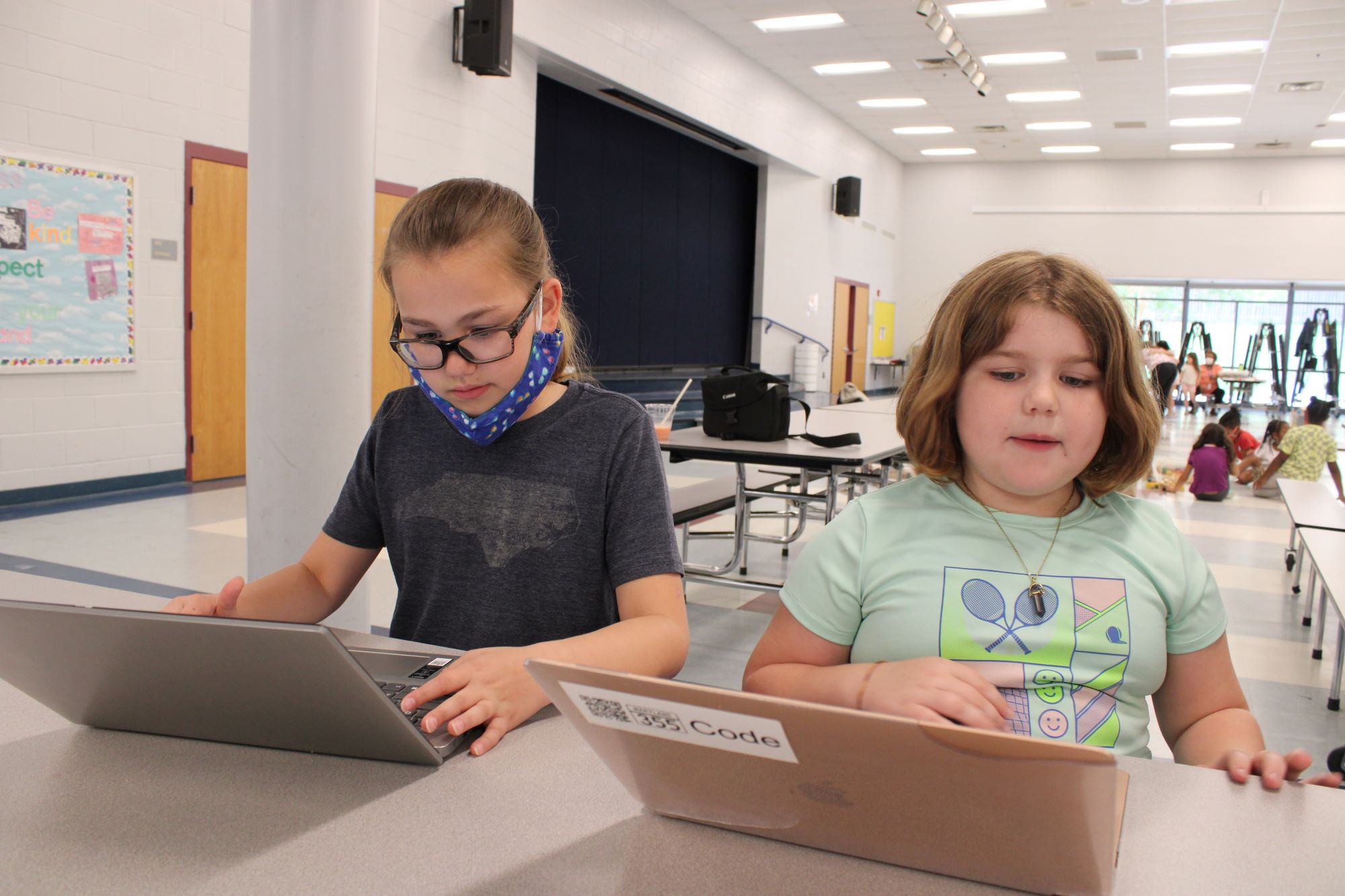 ARLINGTON, Va. (June 25, 2023) – Arlington Soccer's Girls with Goals program has brought soccer to girls at local elementary schools who may have previously not had any exposure to the sport due to financial or logistical limitations.
Now, thanks to new Arlington Soccer sponsor 355Code, the girls are learning a new skill – computer coding.
This past spring, 355Code founder Tim Yang spent Thursday afternoons at Dr. Charles R. Drew Elementary School teaching coding to a handful of second, third and fourth graders.
"The girls love it," said Christyna Haskins, an assistant supervisor with the Arlington Public Schools (APS) Extended Day program. "Every day they come in asking if he is coming today. All the girls, (coding) was new to them. They really do enjoy it. Some of the girls said they want to do coding as they get older. So it has opened new doors for them."
Started in 2019, the Girls with Goals program has been a partnership with APS' Extended Day afterschool program and 4H. Led by Arlington Soccer volunteer coaches, the program teaches and introduces the game of soccer to elementary school girls. The free afterschool program, which eliminates potential barriers of transportation and cost, runs for six weeks every fall and spring at several Title 1 schools in APS.
This year, when 355Code joined as a partner of Arlington Soccer, the club floated the idea to Yang about teaching coding to students at Drew Elementary School. Thus, in addition to being taught soccer by volunteer rec coach Julie Curry on Tuesdays, Yang stopped by Thursday afternoons to teach the computer science skill.
"Thanks to Arlington Soccer for introducing me to the Girls with Goals program," Yang said. "The students have demonstrated a lot of teamwork and a lot of passion for computer science. This is a really great facility so I hope they continue learning. Step one is inspiration. There is so much great content so hopefully they can go home over the summer and keep typing and coding."
Yang, who was previously a software engineer for the IRS, Citi and Nike, said the Girls with Goals students have focused on practicing their typing skills, problem solving and understanding computer programming language commands, such as if statements and loops.
"It is very fun. I like it a lot," fourth grader Vivienne Skupnik said. "You're programming the computer to do something that you want it to do. It is fun and challenging at first but once you get the hang of it, it gets easier."
Yang hopes to teach coding to more Arlington Soccer players and offers classes for Javascript and Python for fourth graders all the way through seniors in high school. He is currently offering free summer coding classes for Javascript for children in fourth through 12th grades! The time commitment is one hour a week on weekdays or weekends. Classes can be taught over Zoom or in person at 901 N. Glebe Road. Learn more here and contact Yang to sign up or for more information at 301-385-1804.